Smart homes are revolutionizing the way we interact with our living spaces and this is having a profound impact on the world of architecture. With the rise of home automation technologies, builders are now designing homes that are more responsive to the needs of their occupants, and that are capable of adapting to changing circumstances in real time. So just what kinds of options are available for the homeowner who wants to create a fully automated home? Below are just some of the ways we have incorporated smart technology into the homes we build.
Smart Controls
Some of the more widely known smart home automations start with basics such as lighting control where homeowners can use their smartphone or keypad to operate their home lighting systems. There are options to automate your lights to turn on and off at certain times of the day, motion sensors and even the ability to change lamping colour. Smart lighting also requires fewer switches as it is often operated via a single switch with numerous buttons (they can even be engraved to show the connections).
Similar smart controls can also allow for a multitude of other smart options such as home theaters, speakers, cameras, servers, temperature control, outlets, and irrigation to be built into the system.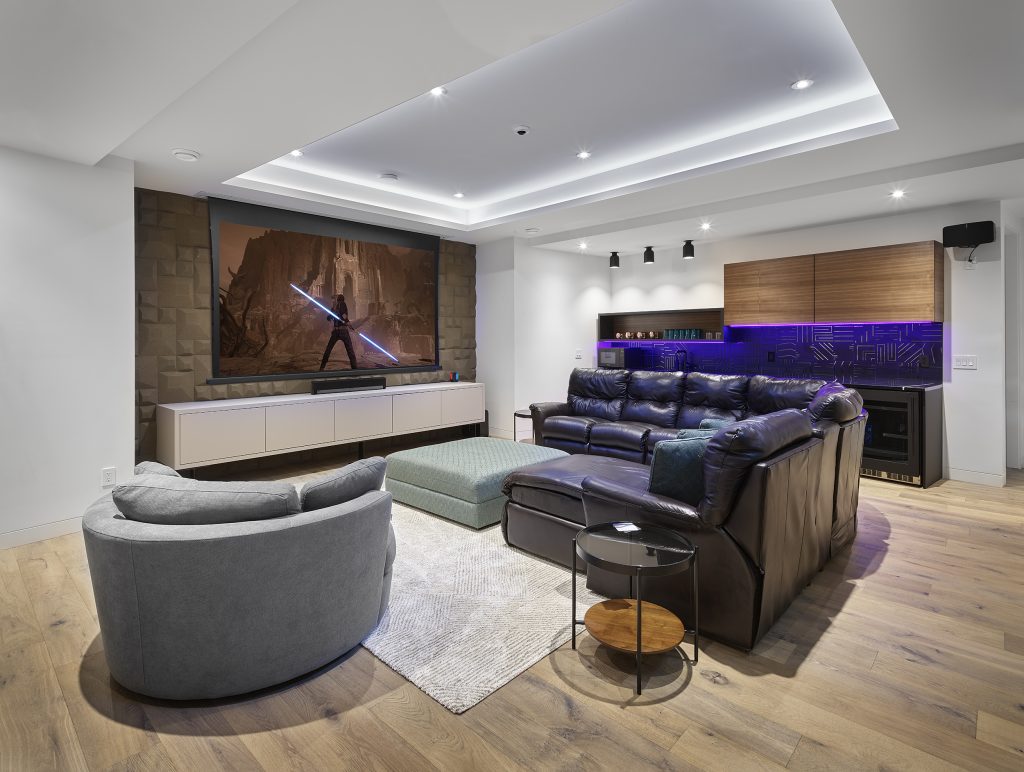 Home Security
Long gone are the days of someone ringing your doorbell and you wondering who it is. Now you can have a video of your front door step show up on your phone. Many systems allow for two way communication where you can speak to the person on your front step without opening the door. You can also remotely lock and unlock your door, as well as receive alerts to your phone if something goes wrong in your home like a break in, fire, or flood.
Motorized Blinds
Motorized Blinds are a great way to control the natural light you let into your home. These systems can be operated by your smartphone or a remote and allows you to create pre-set schedules that change based on the time of day as the sunlight changes. This system ties into the lighting control system mentioned above.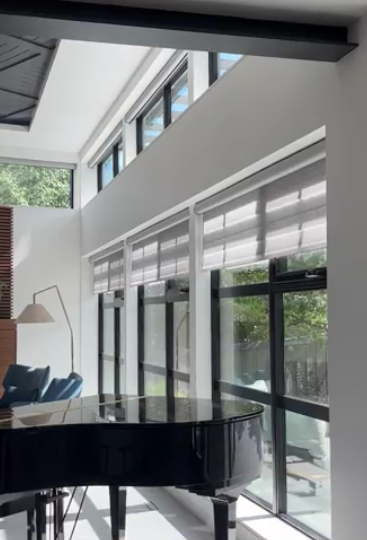 Up and Coming Options
Unique options like an automated backsplash that lifts to expose a spice shelf behind the cooktop like in our Acero kitchen, pictured below, are just some of the up and coming smart home options we like to use.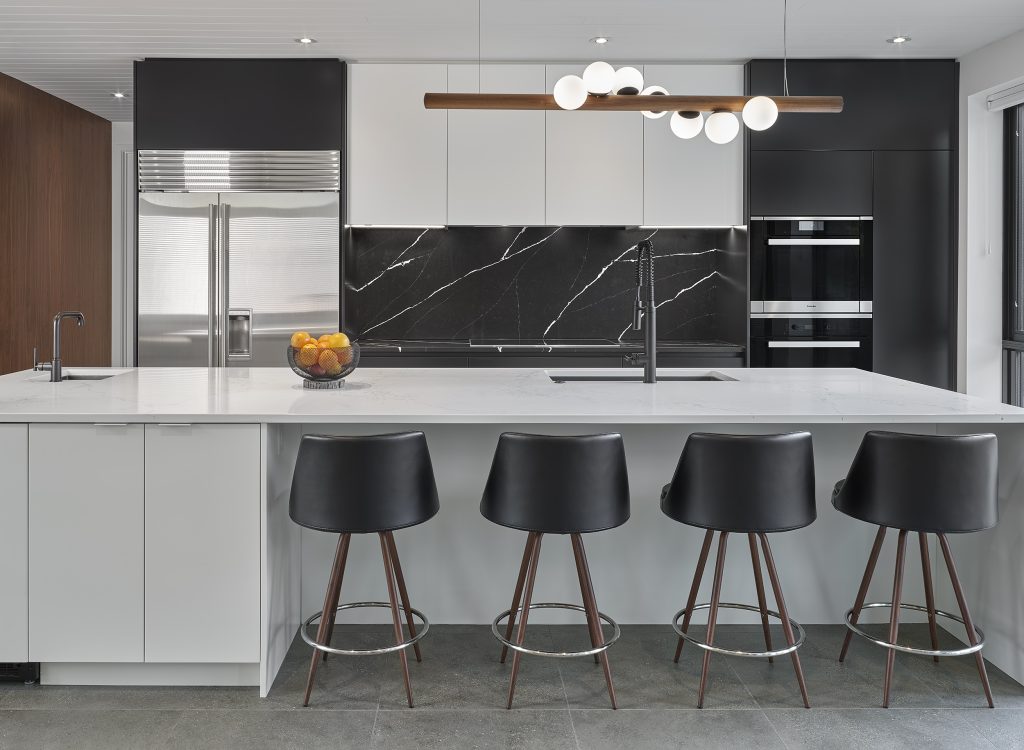 At our Le Chateau de Maime project, we designed for a tv that retracted out of the ceiling on the side wall with the push of a button. This home also had an automated exterior gate that closed on its own.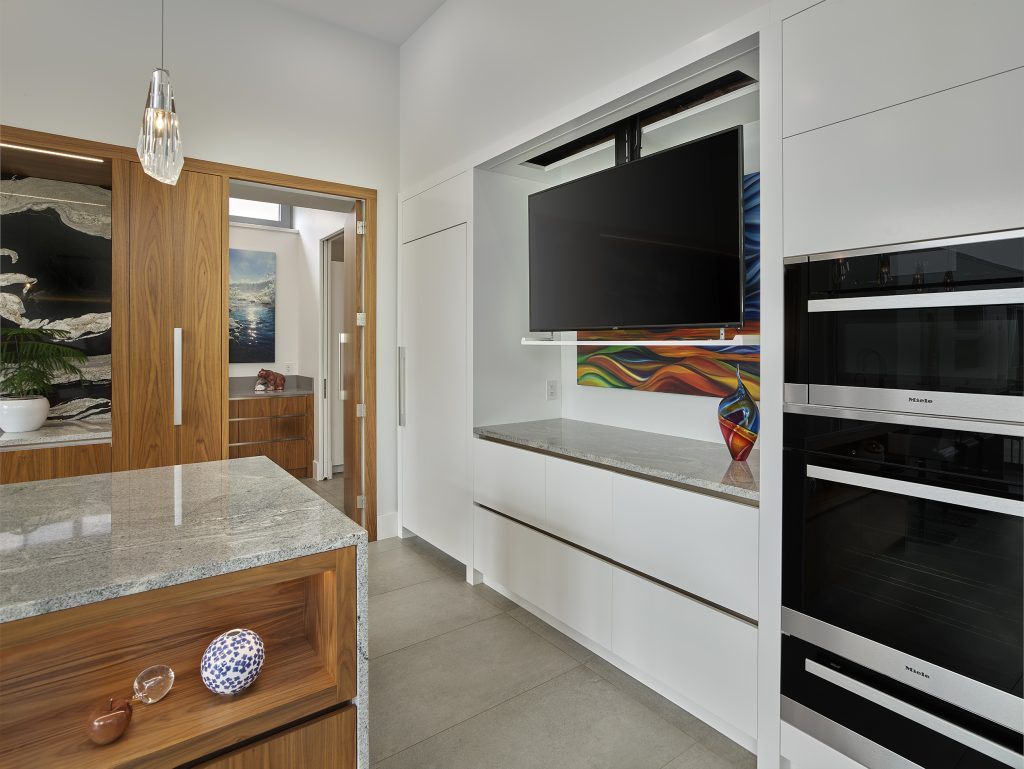 We are currently designing a home in which we are striving to have a motorized kitchen island that will move up and down at the push of a button. This will allow for ease of aging in place as well as potential wheelchair use in the future.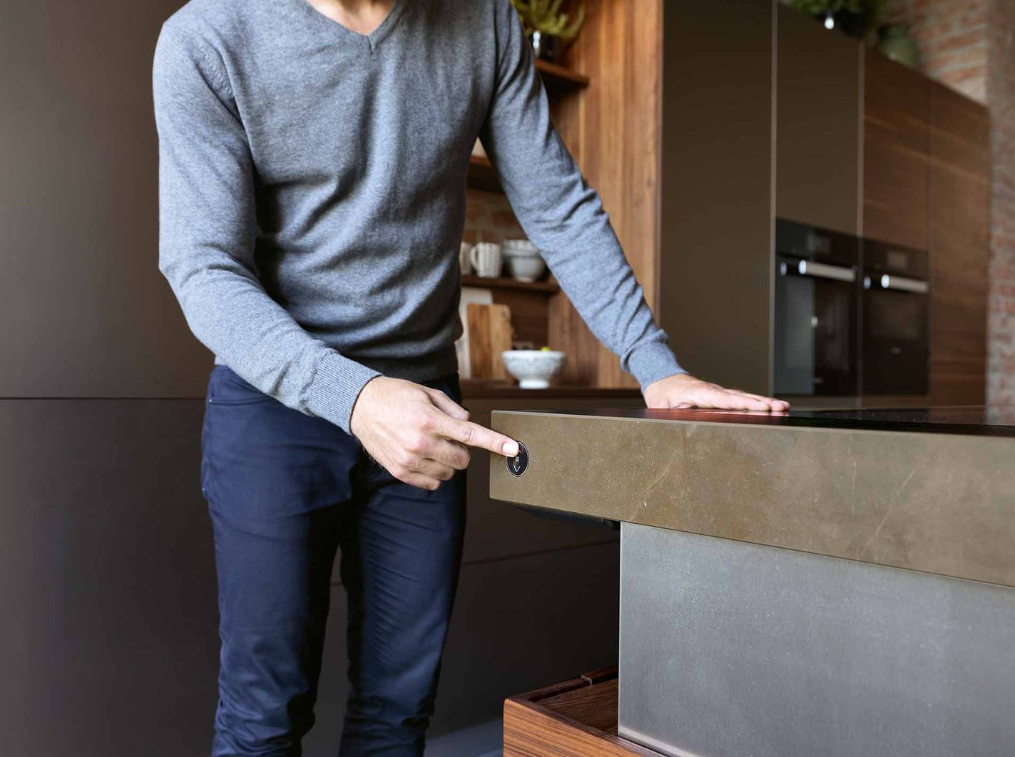 Overall, the impact of smart homes on the world of architecture is significant and far-reaching, and it is only going to become more pronounced in the years ahead. As builders continue to embrace new technologies and explore innovative design approaches, we can expect to see a steady stream of new and exciting smart home concepts emerge in the coming years. For more information on smart home options, check out our friends and colleagues at Opulence Smart Homes.