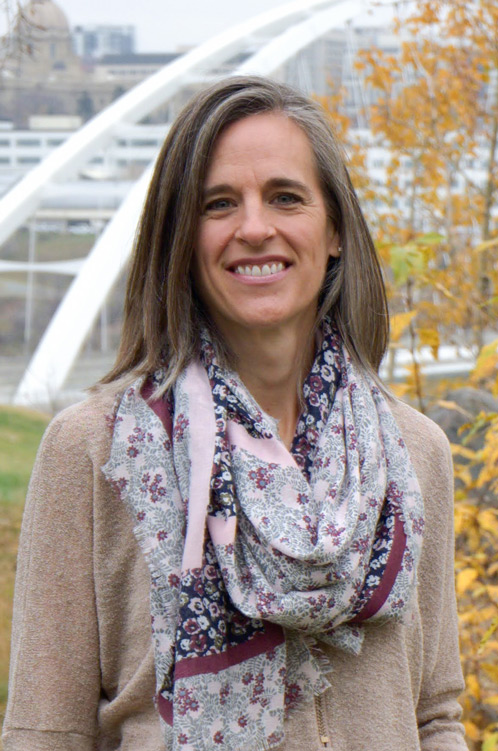 Stacey

Architectural Designer
Stacey joined the Habitat team in 2004 after a number of years in the Edmonton commercial architectural field.  Having an Interior Design background, her skill set contributed to making a new service available to Habitat clients while also working as a draftsperson for the company.  Over the years her position has evolved to Architectural Designer, and she is a proud member of the design team, putting her creative chops to work.  Away from the office, Stacey enjoys travelling, cooking, making memories with family and friends, and getting her hands dirty in the garden.
What's the most memorable concert you've ever attended?
Coldplay before they were "Coldplay".  It would have been back in 2002 with the release of their first album and they had a show at the Shaw Conference Centre.  Tickets were $15 and there was no designated seating – you could walk right up to the stage!  I tell you; Chris Martin has a spring loaded piano chair and the energy of the band was electric.
If you could time travel to any era, past or future, where would you go and why?
I would travel to the 1940's to meet my Grandparents when they were young adults.  They told such great stories of what they were doing in their lives at this time and the adventures they had, and I think it would be fun to join them!
If you could snap your fingers and become an expert in something, what would it be?
Probably a skilled carpenter, so that all my house projects can get finished in a timely manner!