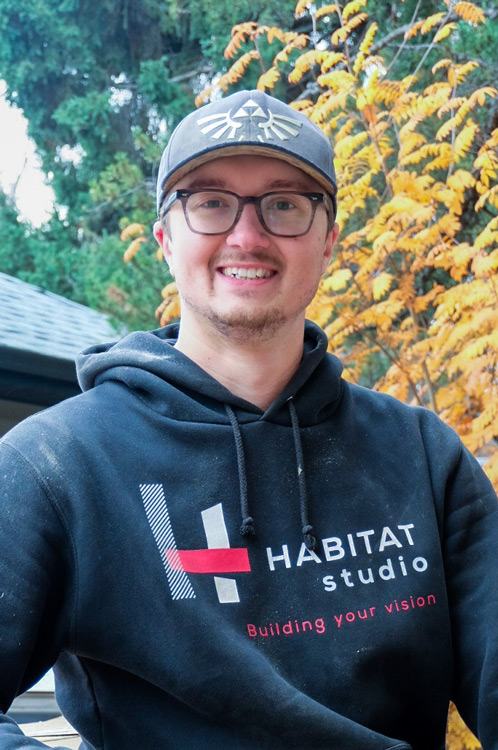 Quinn

Journeyman Carpenter
Quinn has lived in Sherwood Park his entire life. He started with Habitat in 2016 after graduating high school and fell in love with carpentry. He loves to build and strives for excellence in every project he works on. In his spare time, Quinn enjoys board game nights with friends, Dungeon & Dragons, working on projects around the house, and disc golfing as often as he can.
Do you have any hidden talents or unusual skills that people might not know about? 
I have a 3rd Degree Black Belt in Taekwondo
If you could snap your fingers and become an expert in something, what would it be?
To become fluent in all languages.
Do you have a favorite joke or funny story you'd like to share? 
One day I decided to make a belt out of watches. Turns out it was a waist of time…