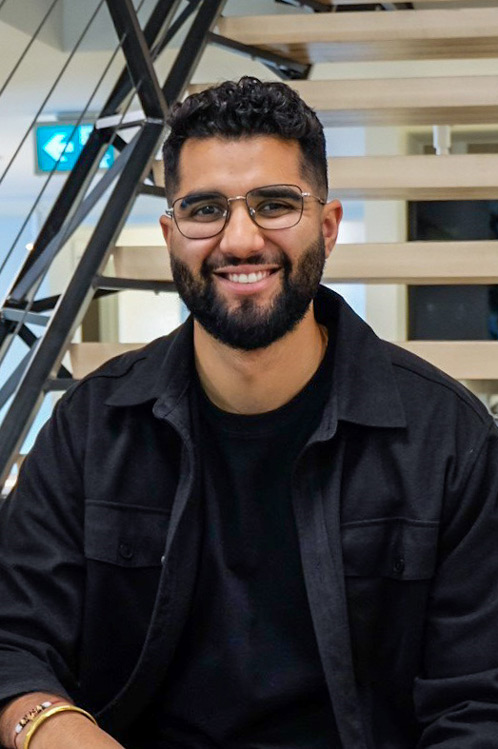 Jaskaran

Estimator
Born and raised in Edmonton, he is our dedicated Estimator. He embarked on his journey with Habitat in 2023, following his graduation from NAIT with a degree in Architectural Technology. With a solid foundation of four years of industry experience across various roles, Jaskaran discovered his true passion in estimating. Beyond his professional pursuits, he finds joy in playing golf and maintaining an active lifestyle at the gym.
If you could snap your fingers and become an expert in something, what would it be? 
Golf. I love the sport, but I don't think the sport loves me.
What's the silliest or most adventurous thing on your "bucket list" of things to do? 
To learn how to swim lol, weird to think it's a bucket list thing for me but never learned as a kid and am so envious of people who aren't terrified by water.
Which person, alive or dead, would you like to have dinner with?
My grandfather, he passed away a few years ago, but he is my biggest role model another chance to sit and chat with him would be amazing.