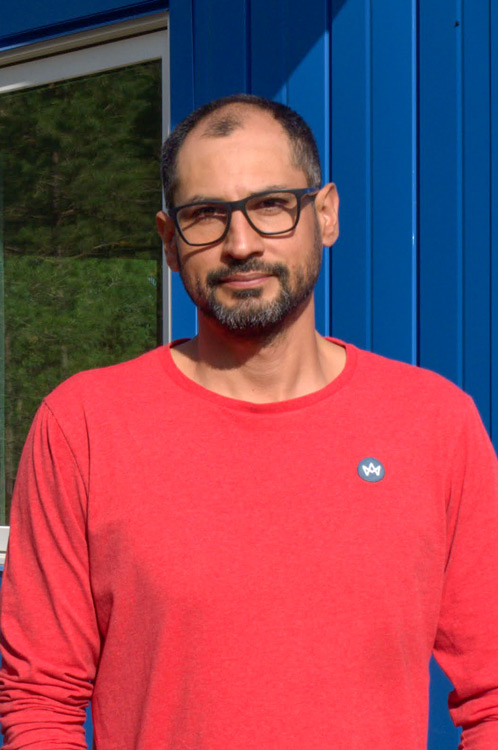 Edgar

Apprentice Carpenter
Born and raised in Mexico City, Edgar moved to Edmonton in 2013 and joined Habitat's team one year later. He started as a laborer but being a quick and enthusiastic learner, he has gained several carpentry skills that he can put to practice every day. He is a passionate soccer player and mountain bike rider.
What's the silliest or most adventurous thing on your "bucket list" of things to go? 
I would like to do a camping trip on my bicycle.
What's the most unusual or exotic food you've ever tried, and did you like it?
Beef tongue is not exotic to me but seems to be exotic for the world and I love it!!!
If you were a character in a movie or TV show, who would you be, and why?
Wolverine, I am strong, I can heal fast and I can get into trouble pretty easily as well. Lol