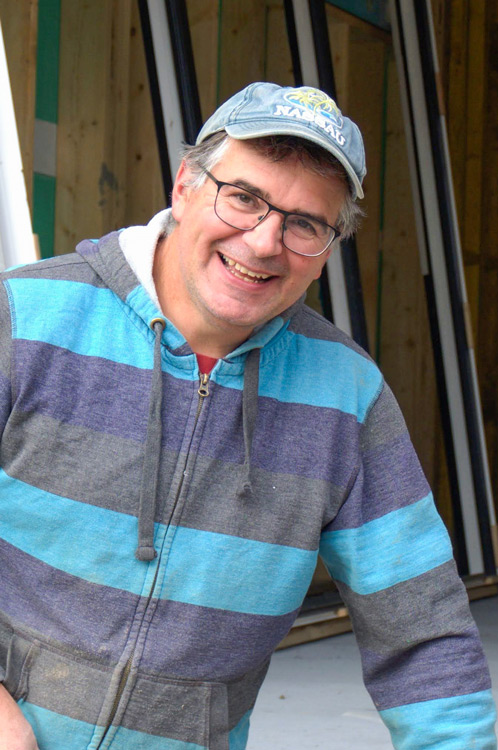 Bernie

Project Supervisor
Bernie moved from the Okanagan in 1995, started with Habitat Studio in 2005, and got his Red Seal in carpentry in 2008. Working with Peter for 12 years has fostered a passion for green-building – and a specialization in building envelope detail. Bernie enjoys travel to sun destinations with his wife and two children, provided there's a beach AND a good reef to dive.
Do you have any hidden talents or unusual skills that people might not know about?
I am a member of the Edmonton Opera chorus, and met my wife singing there.
What's the most memorable concert or live performance you've ever attended?
Until very recently, it was Rock Paper Scissors Tour where Peter Gabriel and Sting shared the stage and sang each other's songs. Now the most memorable concert I have attended is U2 at the Sphere in Las Vegas.
What's the silliest or most adventurous thing on your "bucket list" of things to do?
Scuba dive with Hammerhead sharks in Bimini, Bahamas