As the new year descends upon us, we find ourselves looking for more ways to truly take care of ourselves – physically, mentally, and spiritually. Can a room in your home help you do that? We think so!
Enter the Ensuite – a workhorse of a room that has the potential to transform you from tired and dreary to relaxed and ready. When we design homes here at Habitat Studio, we always dive deep into our clients needs so we can build a home that is truly customized to our clients. Whether it is a large or small room, a private closed off space, or a room open to the whole family, here are some considerations to ponder when planning your dream ensuite space!
What's the mood?
Many people love a light and bright bathroom, but you could also consider a darker, more moody space if you want to create a relaxing cave-like sanctuary. The mood you want to create in your ensuite (and your entire home too) is deeply personal. Our interior design experts can guide you through all the finish options to create the perfect mood for you and your family.
Shower or Tub
This is usually the easiest question to answer when it comes to choosing your fixtures in your bathroom. Many people have strong opinions one way or the other when it comes to selecting either a tub or shower (or going for a combo). We are big fans of doing both a freestanding tub and a shower in the ensuite as it gives you the best of both worlds (this does wonders for your home value too). However, if you know you would never use a bath, it isn't worth giving up the floor space for a fixture you won't use. Instead, maybe consider one of the extras we mention below?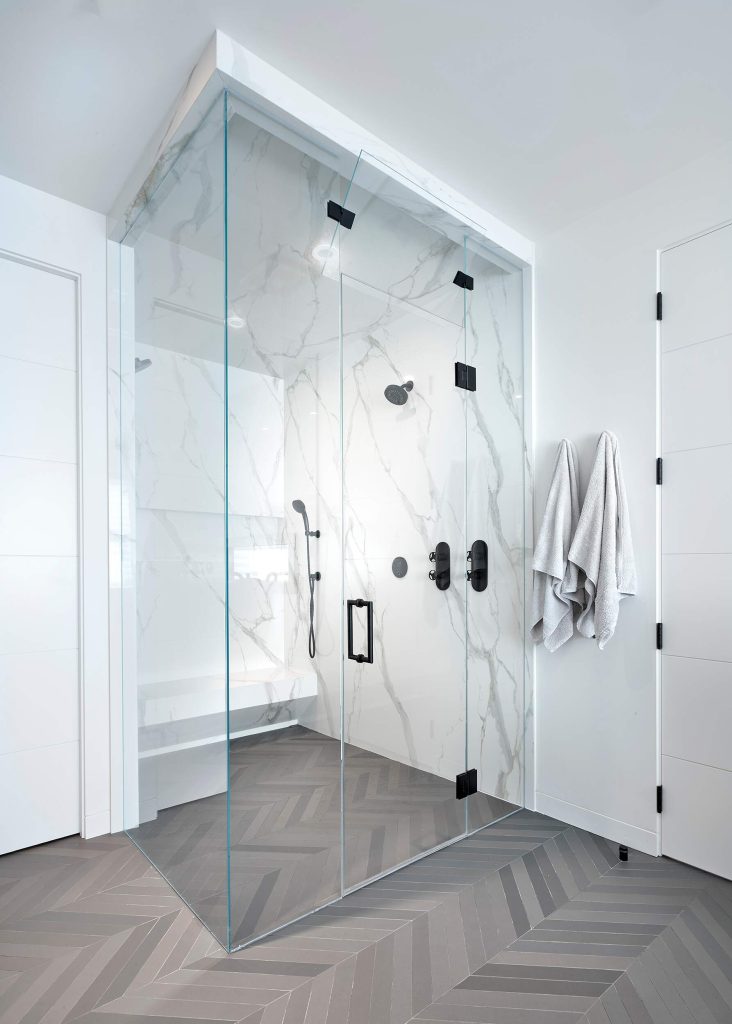 Techy Options
It's 2023 and the bathroom has officially gone techy! The options out there are truly endless, but nowadays, it isn't that unusual to see an automated toilet complete with seat warmer, closing capability, programmable LED nightlights, self cleaning cycles, and bidet attachments. There are also automatic or touch faucets, motion sensor lighting and more. If you love the tech world and want to incorporate a smart toilet or other automated fixtures into your space, consider setting aside some extra money in your budget to splurge for these luxurious additions.
Extras, Extras
Your ensuite can be more than your standard 4 piece bathroom! Have you considered adding in a sauna, steam room or steam shower? Both saunas and steam rooms have been shown to have a long list of benefits for the human body (and mind!) If you make space for the things that make you feel refreshed and rejuvenated, your ensuite can truly help transform your day – and maybe even your life! It is also important to note that there are many extras we can add to your ensuite that will help make it a more functional space – like niches for all your items, multiple body jets -in a shower or bathtub!- or a bench in your shower for shaving legs. This is the benefit of having knowledgeable designers on your build team – we think of all of these things and more!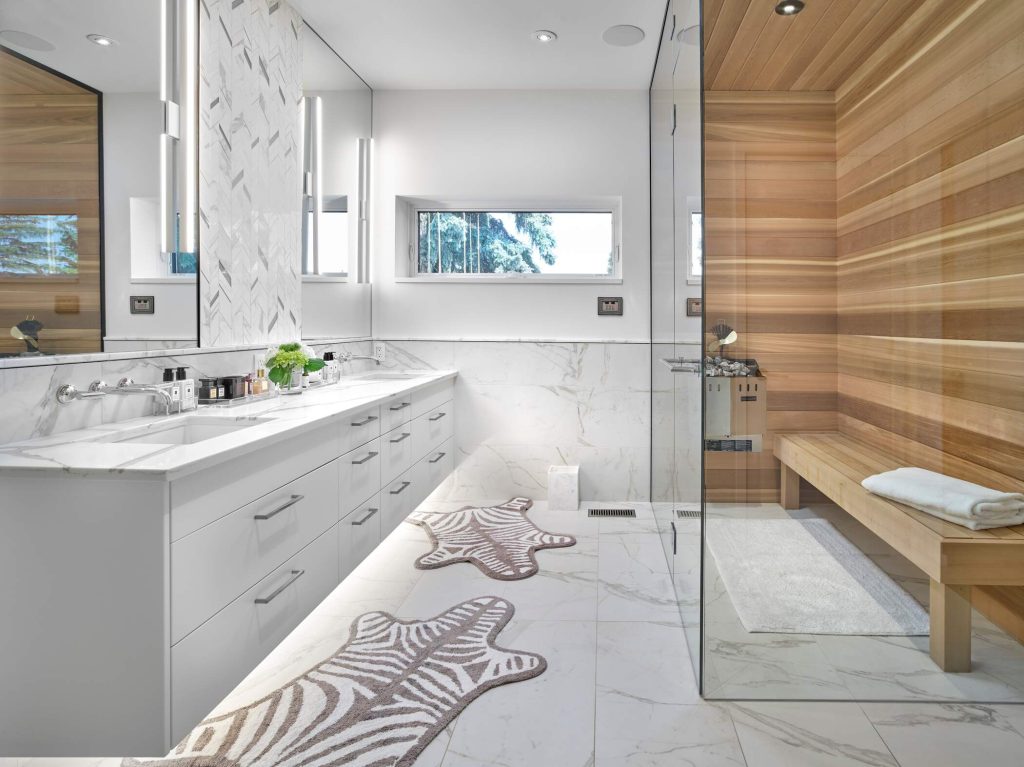 Whether you are building a new home or planning to renovate your current one, we think the ensuite is a room that should never be overlooked. After all, it is a room that you will likely spend the first and last parts of your day in – so let's make it a space you enjoy.