Building a custom new home is an exciting and rewarding process but when you start with a blank piece of paper, it can also feel overwhelming. With so many options for the exterior of your new custom home, it can be daunting to choose the right style, materials and colours. In this blog post, we'll explore some of the options available when it comes to selections for the exterior of your new home.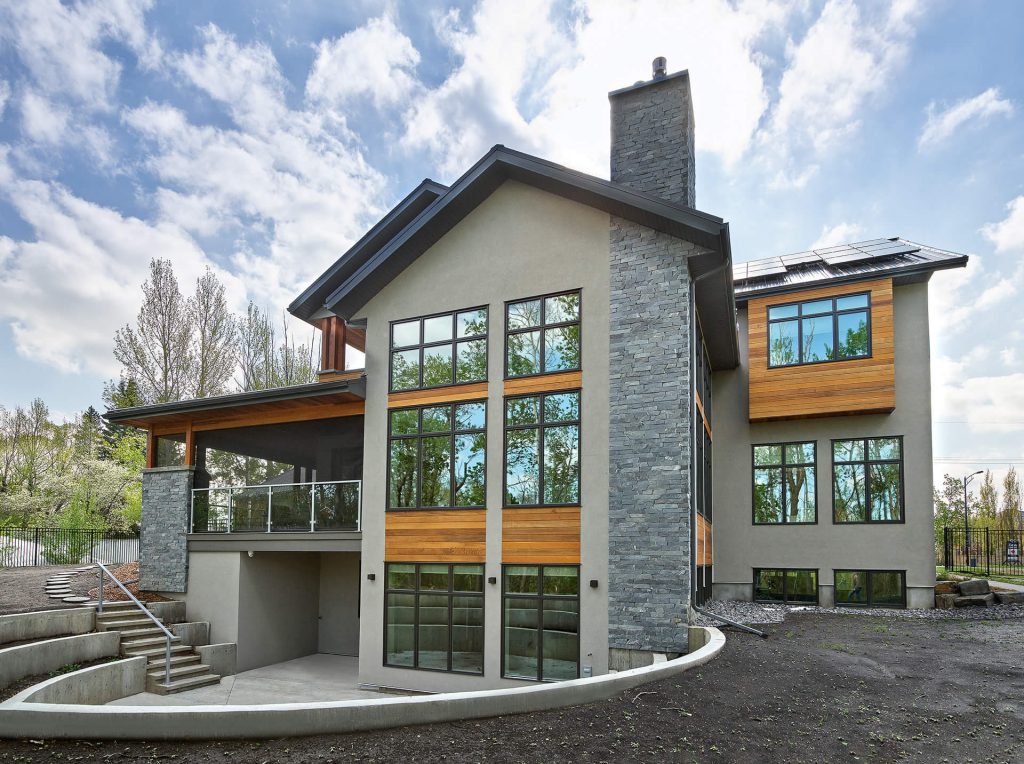 Selections and Materials
One of the most popular exterior material options is siding. Siding comes in a variety of materials, including vinyl, wood, aluminum, and concrete board. Vinyl siding is an affordable option which is and easy to install. Wood siding comes in a variety of species and widths with the most popular being a 6″wide plank in tongue and groove format. It can be stained any colour of your liking or clear coated for a more natural look. Keep in mind that it will have upkeep with time. Aluminum siding is a more durable option that is low-maintenance and can be found in a typical plank format or in an architectural panel to give a modern appearance. Hardiboard is a composite material which has coloured baked onto it for durability. It is used on more traditional homes in either a lap siding or board + batten installation
Another option for your home's exterior is brick or stone. Brick and stone are great for exterior facades, planters, outdoor fireplaces, and chimneys. They are durable and low-maintenance, and can give your home a classic and timeless look.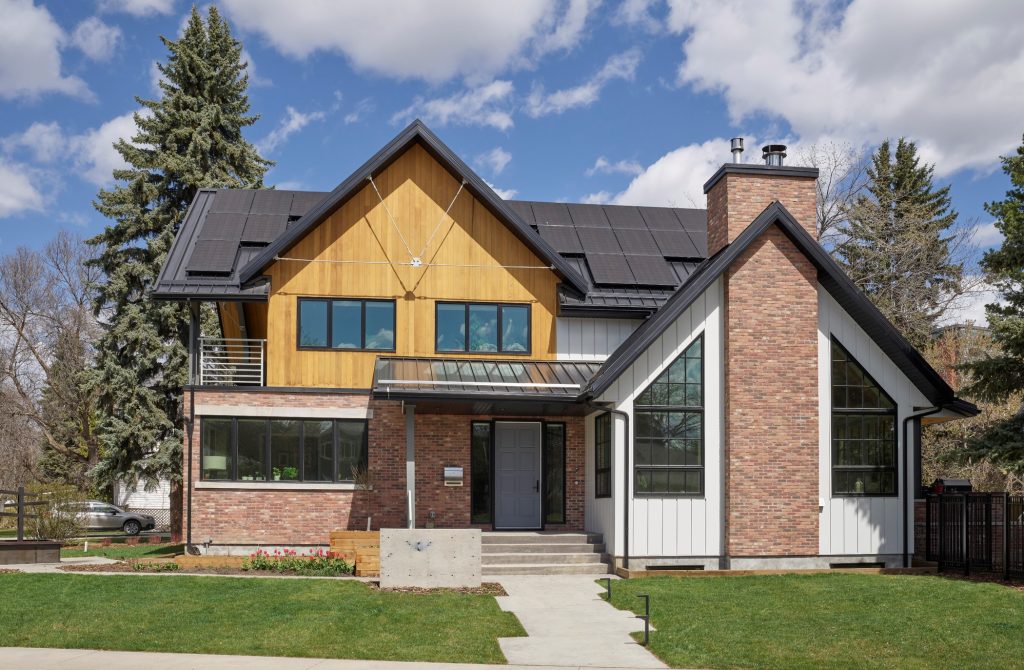 If you're looking for a more modern look, you can also opt for stucco. Stucco is a plaster-like material that is applied over your rainscreen and can be painted for a unique look. There are options also for smooth acrylic stucco or rough textured imasco stucco. The material can be colour-matched to any paint chip of your liking. Another great way to add visual interest to a stucco home is to include control joints in pre-planned areas to create a subtle pattern.
Finally, you can consider adding visual interest to the trim to your exterior. Depending on the size of trim you select, you can quickly change the look of the home to be more traditional or modern. We often chose to put trims around windows to emphasize their shape amongst the other finishes.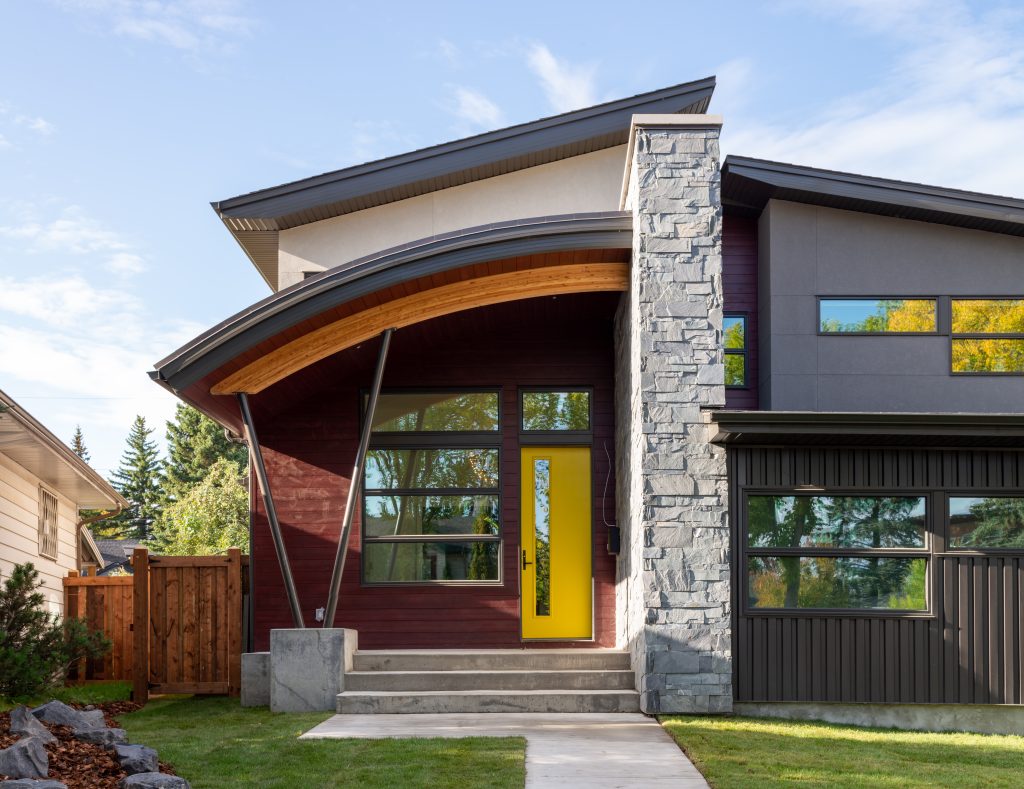 No matter what options you choose for your home's exterior, it's important to choose materials that are eco-friendly, high-quality, durable, and low-maintenance. Our design experts at Habitat Studio walk you through all selections so you can make decisions that compliment your style and budget.