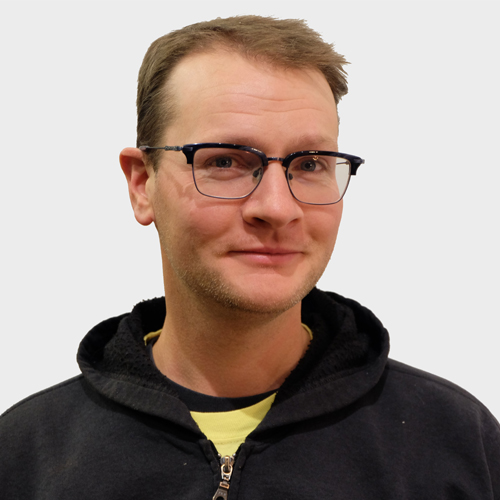 Rob

Journeyman Carpenter
Born and raised in Edmonton Rob joined the Habitat team in 2009 and became a journeyman carpenter in 2011.  Rob and his wife spend most of their spare time raising their 4 children but enjoy visiting with friends whenever they get a chance.  Oh, and curling.  Rob likes playing curling…… and live theatre.
If you could have one superpower, what would it be?
Flying. Definitely flying.
What's at the top of your bucket list?
One day, I'd really like to sit down and write a bucket list.
What is your favourite restaurant?
I can't remember the name, but there's a donair shop in Vienna that made the best donair I've ever had.